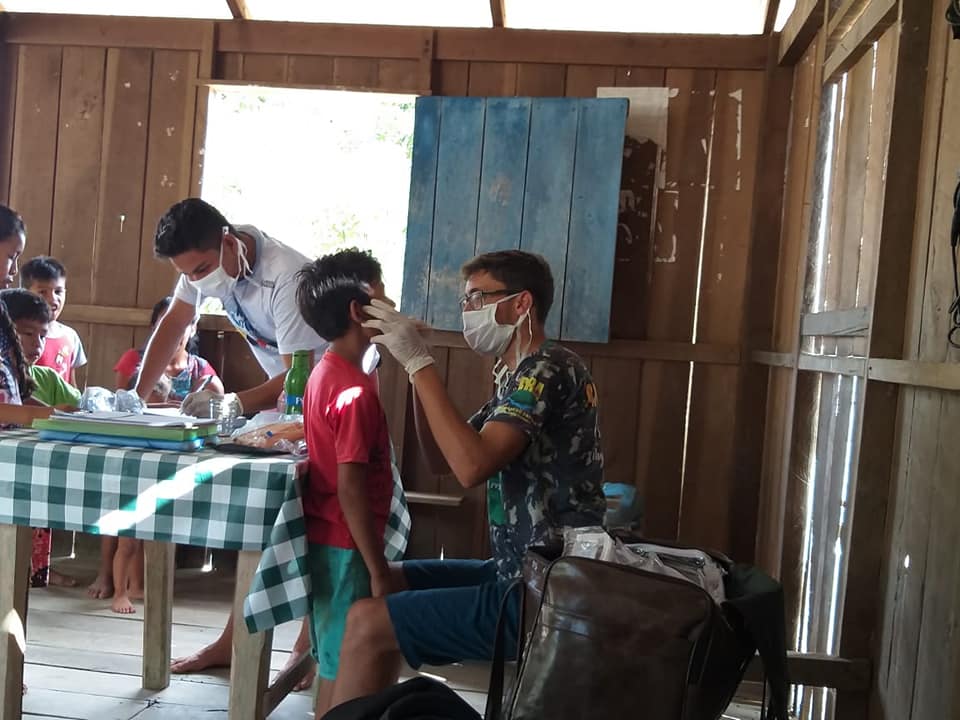 New Smile: a project that open doors
April 22, 2019
The New Smile of the Amazon project works in the riverside communities, taking care of their teeth and health, but more than that, takes care of people presenting to them the transforming and restorative love of Jesus.
In the municipality of Tefé we have great challenges, one of these challenges lies in the riverside community called Nogueira where the radical missionaries Juli Helen and Nívea Costa live. This week the Radicals along with the missionary couple Douglas Nascimento and Camila Torquato carried out an action of the New Smile Project, where they did the orientation and prevention of oral hygiene, besides the distribution of personal hygiene kits. They said: "It is an honor to be able to work with actions of compassion and grace" In August we will have the privilege of being in Tefé aboard the boat "The Missionary". If you want to be a part of a missionary trip, please contact us through barco@missoesnacionais.org.br.
Missionaries Eleama Pâmela and Liliane Duarte live in the Itapeuá Community, located in the municipality of Coari – AM. They also carried out an action of the project in the Community's School. "As opportunities appear and we need to use all the strategies to talk about Jesus, even if our strategy is a toothbrush, through the project we could start a relationship with each children there", they say.
Missionaries Carlos Álvaro and Pedro da Paixão who work at Vila do Canumã, a riverside community near the municipality of Nova Olinda do Norte – AM through the project entered in a new community where no one had reached before with the word of Jesus. Carlos and Pedro reported: "The New Smile opened doors in the two communities where we are working, we can only enter Canumã village through it, because when we brought he compassion and grace actions, people understood that we care about them, therefore it gave us the opportunity to fulfill our main goal, to announce the gospel ".
You can be a part of what God is doing through New Smile, you can be a part of one of the mission trips or you can adopt the project supporting it financially.